Hey! How was your break? Hope you managed to enjoy at least a little relaxing downtime over the start to this already tumultuous (sigh) new year.
Personally, I didn't do a heck of a lot over the holidays — y'know, pandemic and all — but I did manage to get in a good bit of virtual housecleaning (I know, I know; my life is almost too exciting these days!). Truth be told, I actually enjoy taking the time to clean up my various devices and get 'em all in tip-top shape from time to time. And yes, I'm a total nerd. I think we've sufficiently established that by now, haven't we?!
In case you want to join me in this dork-fest and reap the benefits of a maximally efficient and secure phone for the coming year, I've put together a collection of some of the simplest, most effective steps you can take. You'll find 'em in this week's 3 Things to Try section, below.
They shouldn't take you more than 10 minutes to pull off — and if you're anything like me, those 10 minutes might just be disturbingly enjoyable.
❱❱ The Big Idea
The Game-Changing Google Trend to Watch in 2021
➜ THE SHORT VERSION: A whole new side of Google is taking shape right in front of our eyes, but you really have to step back and look carefully to see it.
➜ KNOW MORE: Google is slowly but surely working to supplement its ad business with a new push for subscriptions — as in, actual recurring payments from us, the people who use its apps and products. It's a major shift from the company's long-standing model and one that's bound to impact all of us, if it hasn't already. And all signs suggest what we're seeing right now is still only the start.
➜ READ MORE: Here's my full column.
❱❱ 3 Things to Know This Week
1. Google's radar gesture system could soon have an interesting new home
➜ THE SHORT VERSION: Some clues uncovered this week make it look like the Soli radar gesture system first introduced in the Pixel 4 could be making its way into a new Nest Smart Display sometime soon.
➜ KNOW MORE: I know, I know: I focus on this Soli stuff a lot. But I genuinely find the technology fascinating and feel like it's thus far been a lot of wasted potential, so the notion of Google possibly finding a proper home for it is pretty darn intriguing. Soli, if you aren't familiar, is the name for a tiny chip system that uses radar to sense and detect super-specific hand movements — in theory from as far as 49 feet away — and then trigger matching actions on the device as a result. It showed up in the Pixel 4 in a weirdly limited, not-entirely-useful manner but with the promise that it'd be refined and expanded considerably over time. And then, well, Google gave up on it and seemed to move on. We saw Soli pop up again with even less practical value in a new Nest Thermostat last fall, but a Smart Display could actually be a really interesting place where it could — could — make a meaningful difference. This, folks, is one worth watching.
➜ READ MORE: You can find all there is to know about the under-development device in this thoughtful report and this even more detailed follow-up — and for more on Soli's history and why there's so much more to it than what we saw with the Pixel 4, look back to this column of mine from last May.
---
2. Samsung's adding even more ads into its U.S. Galaxy devices
➜ THE SHORT VERSION: Galaxy owners, be warned: An update is likely on the way to your Samsung phone that'll serve the sole purpose of monitoring your location, sensing when you're in a store that sells Samsung products, and then using your notifications to push you ads for those items. Lovely, no?
➜ KNOW MORE: This is exactly the sort of silliness that makes it difficult for me to wholeheartedly recommend Samsung phones these days. The company sells Android devices at a premium price and then proceeds to plaster 'em with invasive, annoying ads and over-the-top data-selling mechanisms — and then adds even more such gunk in via automated background updates as time progresses. It's tacky, it's abusive, and it's obnoxious, and it makes for an unpleasant and frankly unacceptable user experience, whether we're talking about a $2,000 phone or even a $200 one. It's long been my hope that drawing attention to the ickiness (to use the technical term) of these actions would lead to some manner of accountability and reassessment, but as long as Samsung keeps making money from these efforts without seeing any meaningful drop in its sales, let's be honest: The situation doesn't seem likely to change.
➜ READ MORE: The lowdown on the new ad-serving mechanism is here. For some broader context on Samsung's ad-plastering tactics, meanwhile, look back to this column, and for some eye-opening info on the data-selling side of things, see this 2020 analysis.
---
3. Web apps are poised for a 2021 explosion
➜ THE SHORT VERSION: Web-based applications have been a popular topic here in Googley quarters for quite a while now, but a handful of pending developments makes it look like the cross-platform form is on the brink of even more significance in terms of both capability and adoption.
➜ KNOW MORE: There's a ton of stuff happening on this front at the same time, but the biggest bit of news is probably the fact that Microsoft is in the midst of rebuilding Outlook to exist entirely as a web app, no matter where you use it. That means you'd essentially get the same exact "desktop app" experience whether you were using Windows, Mac, or Chrome OS. That's huge, especially from a Chromebook perspective. Beyond that, Google's got a bunch of different improvements on the way for the progressive web app form, which is something that plays a prominent role on Chromebooks as well as other desktop platforms and is set to take on a greater role within Android soon as well. From a push to make all such apps offline-capable to a change in the way web apps are handled by operating systems and an increased emphasis on their role in the Play Store, big things are definitely a-brewin' in this area.
➜ READ MORE: You can read more about the Outlook web transition here, the offline compatibility push here, and the operating system handling info here — and for some bigger-picture perspective on all of this and how it's likely to affect us on both Chrome OS and Android, see this forward-looking column of mine from last April.
Something new for the new year
Forgive my giddiness, but I'm really excited about this: In my ever-expanding quest to make our devices both more useful and more pleasant to use, I've just finished up a new series of streamlined guides to some of the most sought-after subjects within the Android, Chrome, and greater Google world. I'm calling 'em Android Intelligence Resource Sheets — creative, right?! — and they're some of the most ambitious, detailed guides I've ever put together.
One, for instance, is a step-by-step guide to optimizing your Google storage — something that's especially relevant right now, as Google gets ready to flip off the switch for free eternal storage in Photos. It's filled with super-simple, practical advice that's guaranteed to save you space and save you money.
Another is my similarly results-focused guide to setting yourself up for better Android battery life, while another is my supremely in-depth guide to taking your music into your own hands and getting off the streaming service bandwagon (while giving yourself a much more pleasant experience!). They're all designed to give you immediate results, and they're all presented in a reading-friendly, fully ad-free format.
You can check out the Resource Sheets for yourself this minute by signing up for a free trial of my Android Intelligence Platinum membership program. It's an advanced resource package that gives you three premium publications every week, delivered directly from me, along with oodles of other efficiency-enhancing goodies. It's also what supports my work and makes this kind of independent journalism possible.
Come check it all out for free:
❱❱ 3 Things to Try This Week
1. Get your phone in tip-top shape for 2021
All right, back to that delightful Android maintenance we were talking about at the top of this issue. Phones are kind of like cars in that a little bit of upkeep goes a long way — and yet, the vast majority of folks out there practically never take their devices in for a tune-up.
This stuff is all super easy to do, though, and it can make a huge difference in how effective, efficient, and secure your phone is for the entire rest of the year.
I put together six specific steps that'll take you about 10 minutes to power through. The first one is as simple as can be — thinking carefully about your apps and then removing anything you haven't used within the past couple months — but you'd be surprised how much of a difference that can make (and how rarely most of us tend to do it!). Eliminating old apps will free up space on your phone, clear up clutter that makes it harder to find the stuff you actually need, and close windows into your personal data that services you're no longer using shouldn't still see.
From there, we move into a more thorough local storage cleanup, a deeper tightening of the permissions and levels of access granted both on your phone and at the Google account level, and a couple other security-minded and efficiency-oriented steps.
It's a little bit of effort for an awful lot of gain. Take 10 minutes to go through it all now, over the weekend, or whenever you've got the time. Your future self will thank you.
---
2. Upgrade your Android note-taking setup
Acting as a personal notepad is one of the simplest but most important roles a phone can play, so the start of a new year is also a fine time to reassess your Android note-taking setup and think about whether it's still the most optimal arrangement for your needs.
The truth is that Android's got some pretty exceptional and varied options for note-taking these days, and the tool that might've been tops two years ago might not be the best thing available for your note-taking style anymore. I've spent a ton of time assessing all the serious contenders and coming up with an updated list of recommendations. It has some noteworthy pivots from past editions, including a new winner in the "best fully-featured note-taking app" category (sorry, Evernote) and an intriguing indie app in an "up-and-comer" category that's new to the list.
The most important takeaway is that there really is no single best note-taking app for everyone. But once you figure out how you like to take notes on your phone and what purpose your note-taking app needs to serve, you can absolutely find the best option that's out there for you.
---
3. Embrace the power of Linux apps on Chrome OS
Last but not least, here's a fun little somethin' for the Chromebook owners among us: I recently updated my collection of recommendations for the best Linux apps on Chrome OS to include a bunch of new and updated titles worth trying. Linux apps aren't exactly simple, and figuring out which ones are actually worth installing — and then figuring out how to install 'em — is anything but common knowledge.
That's why I combed through mountains of options to find the apps that not only excel for their quality and the way they work but also for what they bring into the Chrome OS environment — how they fill in gaps and actually make sense amidst all the other available app options. And from a powerful local office suite to a distraction-free text editor, a standalone email and calendar program, and top-notch tools for image editing, audio editing, and even now video editing, there's quite a bit out there that fits the bill.
You can find my full collection here — and if you're new to the whole Linux-apps-on-a-Chromebook world, you can find all the steps you need to get started and get Linux support enabled on your system in this separate guide.
❱❱ And Just For Funsies...
I don't know if you heard, but Adobe has officially pulled the plug on the once-unavoidable Flash technology for web-based videos and animations. While Flash's demise is unlikely to have any massive practical impact on your day-to-day meanderings at this point, it does bring an official end to a huge part of the internet's history and an awful lot of now-hilarious-seeming memories.
Thankfully, the fine folks over at the Internet Archive have taken some of the best (or maybe worst) bits of Flash-powered tidbits and put 'em all online in an emulator-powered library that lets you watch 'em all on demand in any browser, anytime.
You can find and play everything from the spectacular original Strong Bad Emails series...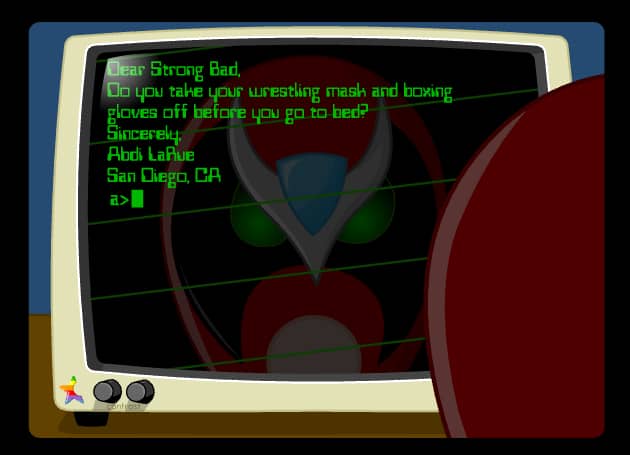 ...to some fantastically classic Flash-powered games.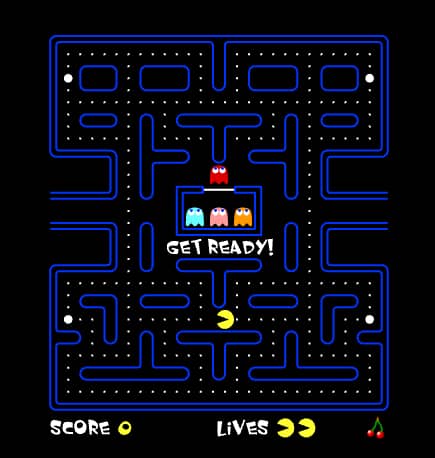 Seriously — you'll find hours upon hours of time-wasting, nostalgia-filled amusement here. And these days in particular, any sort of distraction can only be a good thing.
Until Next Time...
Hey, thanks as always for reading. Hope you have a wonderful week ahead, and I'll see ya right back here before you know it.
What'd you think of this issue? Pick a face to vote and let me know!